Art world links which caught my eye…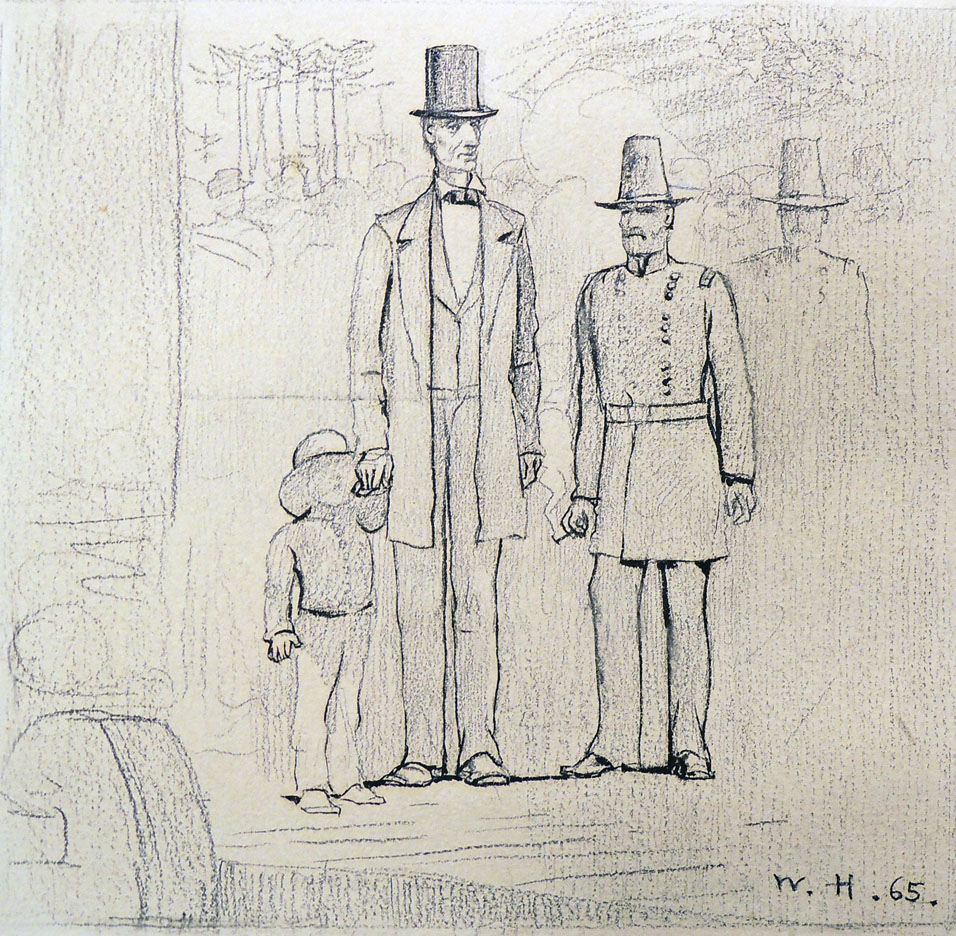 Winslow Homer: "Untitled [Sketch of Abraham Lincoln and his son Tad with Ulysses S. Grant], 1865."
After the Battle of Petersburg in 1865, President Abraham Lincoln visited the area to see General Ulysses S. Grant – a future President himself. Artist Winslow Homer, serving as a journalist at the time, captured a sketch from life of the two men while they were together in a railway station. Looks like Lincoln had shaved off his beard at the time.
Read the full article here: GRAPHIC ARTS COLLECTION – Winslow Homer at Petersburg?
**************
I don't fundraise off of my blog. I don't ask for Patreon or Paypal donations. If you'd like to support the Remodern mission, buy a book. Or a painting.
My wife Michele Bledsoe has written her own inspirational book, Painting, Passion and the Art of Life.
Remodernism Video: BEFORE THERE WAS FAKE NEWS, THERE WAS FAKE ART
Visit other posts for more commentary on the state of the arts.
Please send any inquiries to info@remodernamerica.com. Thank you!