Art world links which caught my eye…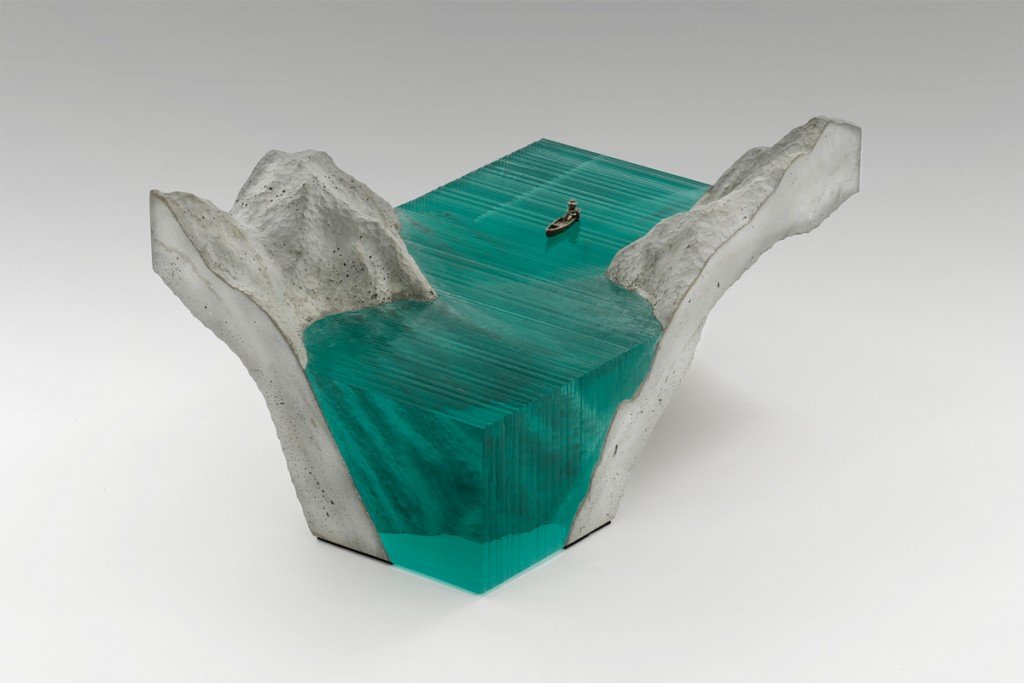 Evocative sculptures of land and water. Key quote from the article:
Made of cast concrete under laminated clear float glass, Sydney-based artist Ben Young's creations are really a sight to behold. These amazing sculptures take the form of ocean waves in various landscapes: surrounding a tiny island, breaking on a lonely lighthouse or steep shores, mainly inspired by the artist's native New Zealand and most specifically Waihi Beach, where he was born. The translucent, aquamarine glass perfectly replicates the water in contrast with the density and dull color of the concrete ocean floor and shores, resulting in simple, minimal, yet impressive sculptures.
See the full article here: ART SHEEP – Self-Taught Artist Sculpts Beautiful Glass And Concrete Works Depicting Sea and Land
**************
I don't fundraise off of my blog. I don't ask for Patreon or Paypal donations. If you'd like to support the Remodern mission, buy a book. Or a painting.
My wife Michele Bledsoe has written her own inspirational book, Painting, Passion and the Art of Life.
Remodernism Video: BEFORE THERE WAS FAKE NEWS, THERE WAS FAKE ART
Visit other posts for more commentary on the state of the arts.
Please send any inquiries to info@remodernamerica.com. Thank you!