Art world links which caught my eye…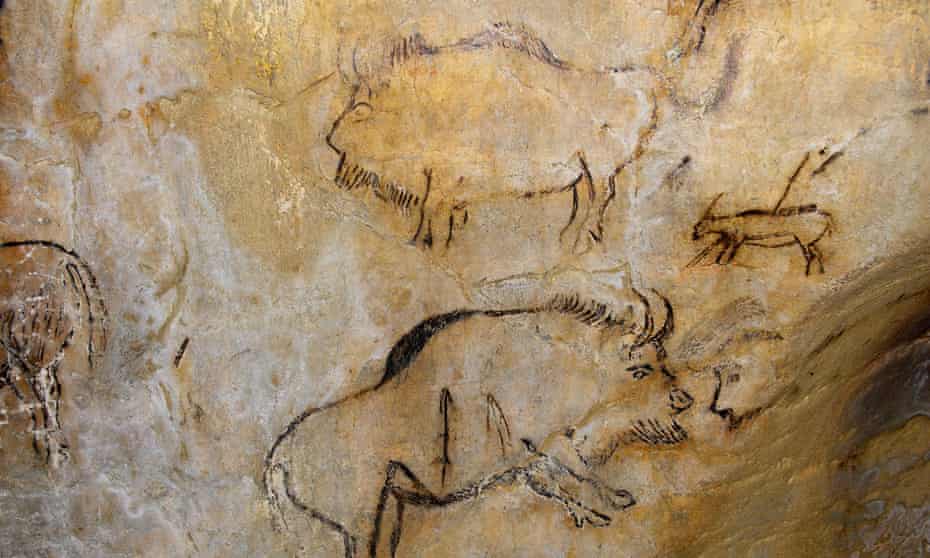 One of my ongoing observations is art is older than agriculture. Another is art is as human as the opposable thumb, and just as prevalent.
Elitists in our cultural institutions have made quite an accomplishment. They've managed to marginalize an instinctive behavior which has been part of human activities for further back than we can accurately trace.
There is a crisis of relevance in the visuals arts. What has caused this alienation is not really art itself, but profound establishment mismanagement. Whether their poor results are due to incompetence, or arise from more sinister motivations, it's hard to say. But the the turn the art world has taken to become an active force for social disunity and disintegration suggests they are out to do harm deliberately.
It wasn't always this way. Art was traditionally used as a means for remembrance and meaningful expression. Here is one man's reaction to studying cave art during lock down. Key quote from the article:
So here is a recently evolved homo sapiens depicting a strikingly evolved fellow animal. That's what makes cave art so entrancing: it records the moment consciousness makes an entrance. Before 33,000 years ago, all our evidence of the natural world comes from fossils, which reveal the story of life from single-celled creatures to dinosaurs to mammals. Then suddenly humans appear – and they are doing portraits. As a consequence, the extinct animals of the ice age don't only exist as fossils, or frozen remains from Siberia. They also live in art.

If depiction is not a slowly accumulated skill, built up by western artists over the centuries, but rather something that came naturally to the first humans, then art's history cannot be a progress or ascent. Instead, it is story of choices. And a lot of those have to do with identity. Egyptian art, Aztec art and the sculptures of Easter Island all show strong powers of observation, but choose to embed that eye for reality within a formalised "style".
See the full article here: THE GUARDIAN – Did art peak 30,000 years ago? How cave paintings became my lockdown obsession
**************
I don't fundraise off of my blog. I don't ask for Patreon or Paypal donations. If you'd like to support the Remodern mission, buy a book. Or a painting.
Learn more About My Art: Visionary Experience
My wife Michele Bledsoe has written her own inspirational book, Painting, Passion and the Art of Life.
Remodernism Video: BEFORE THERE WAS FAKE NEWS, THERE WAS FAKE ART
Visit other posts for more commentary on the state of the arts.
Please send any inquiries to info@remodernamerica.com. Thank you!