Art world links which caught my eye…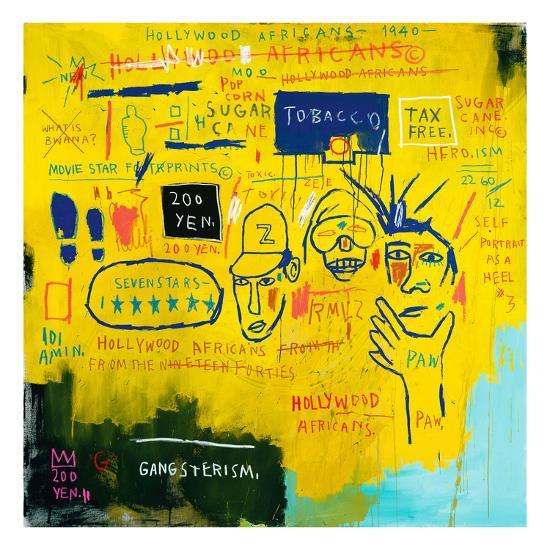 Jean Michel Basquiat "Hollywood Africans" acrylic and oil stick on canvas 84″ x 84″
Jean-Michel Basquiat, a self-taught American painter, sadly died at the rock star age of 27 in 1988. Since Basquiat's passing his reputation has only grown. with works he created during his brief artistic career selling for some of the highest amounts in history.
In the contemporary art market, there is no correlation between cost and quality. Basquiat's bold improvisations are not for all tastes. However, before the drugs muted his intensity, I see the power and accomplishments in his paintings. He was energetic, compulsive, and prolific in his early art. I wish he had survived, and continued to evolve.
From the Rutland Herald:
A poet, musician and painter prodigy in 1980s New York, Basquiat, a Neo-Expressionist artist, had honed his signature painting style of obsessive scribbling, elusive symbols and diagrams, mask-and-skull imagery, drawings and scrawled phrases in the background and a three-pointed, simple, cartoon-like crown that ended up becoming his "trademark."

…Although he had no formal art education, Basquiat was well acquainted with the Old Masters, thanks to frequent boyhood visits with his mother to the Brooklyn Museum and the Metropolitan Museum of Art. However, things were not all rosy in his family. His father threw him out of the house when he dropped out of school at the age of 17. The teenager scraped by selling sweatshirts and postcards marked with his drawings, panhandling and crashing with friends. His impoverished diet consisted primarily of copious amounts of cheap red wine and 15-cent bags of chips.
See the full article here: RUTLAND HERALD – Street art to fine art: Who was Jean-Michel Basquiat?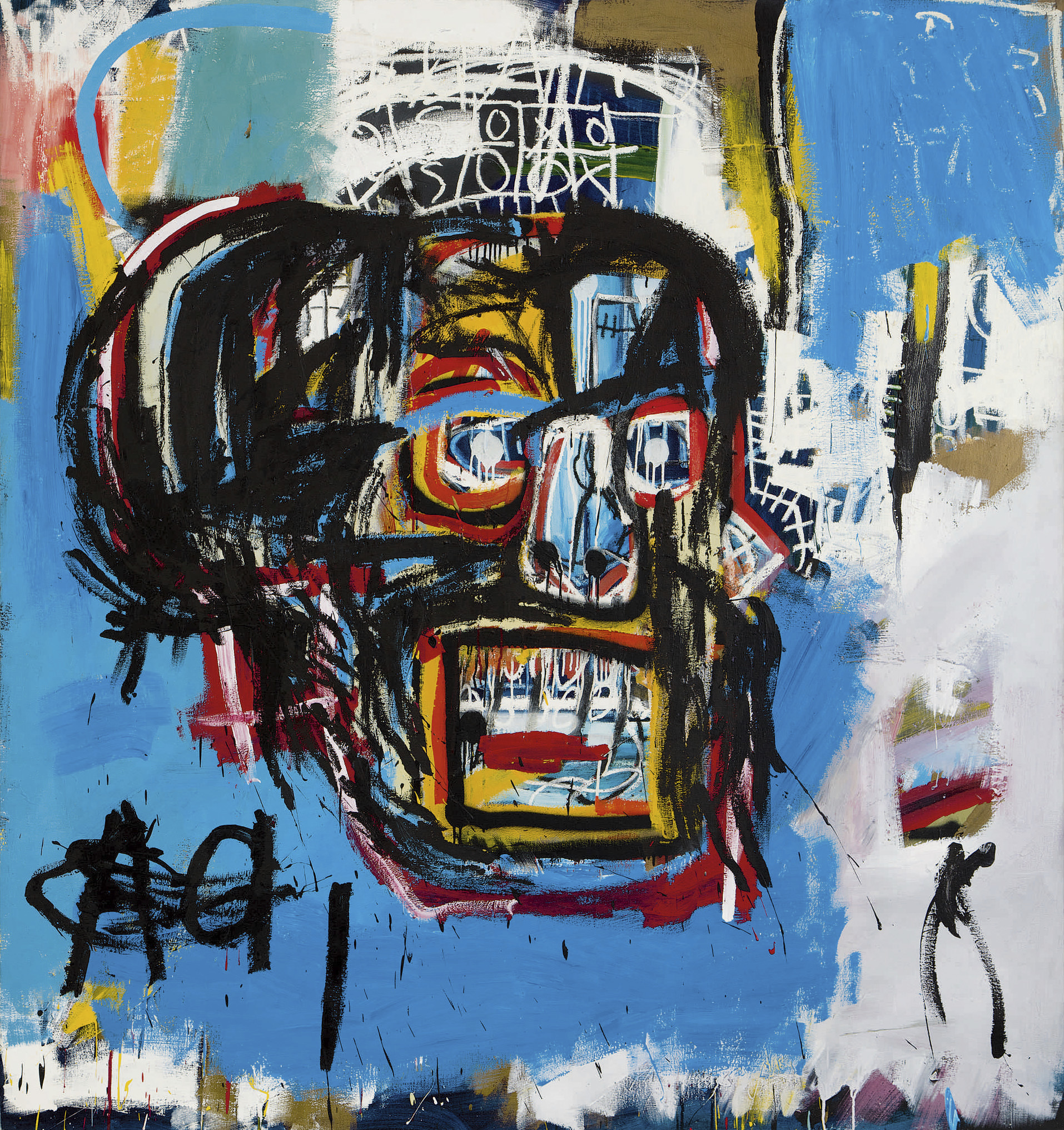 Jean Michel Basquiat "Untitled" Acrylic, spray paint and oilstick on canvas 72″ x 68″
In 2017, this piece sold for $110.5 million.
**************
I don't fundraise off of my blog. I don't ask for Patreon or Paypal donations. If you'd like to support the Remodern mission, buy a book. Or a painting.
Learn more About My Art: Visionary Experience
My wife Michele Bledsoe has written her own inspirational book, Painting, Passion and the Art of Life.
Remodernism Video: BEFORE THERE WAS FAKE NEWS, THERE WAS FAKE ART
Visit other posts for more commentary on the state of the arts.
Please send any inquiries to info@remodernamerica.com. Thank you!