Art world links which caught my eye…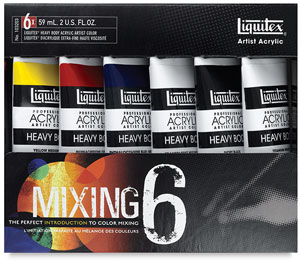 Through the years, I've sometimes maintained studio spaces away from my house. After 2013, the last time I moved my painting studio from a separate location back into my home, I completed a transition I had begun long ago. I switched over from the oil paints, which I had used since 1991, and started creating all my works out of acrylic paints.
Oils required solvents and mediums to work best. No more breathing those fumes for me. Acrylics are water based, easy to cleanup, easy to mix. It's taken some time, trial, and error to adjust to the different way the paint behaves, but I've come to really appreciate it.
Someday I might return to oils if the conditions were right. But for now, I'm thrilled by working in acrylics, this most versatile medium.
See the full article about starting with acrylics here: ARTISFUN – Acrylic Painting Supplies
**************
I don't fundraise off of my blog. I don't ask for Patreon or Paypal donations. If you'd like to support the Remodern mission, buy a book. Or a painting.
Learn more About My Art: Visionary Experience
My wife Michele Bledsoe has written her own inspirational book, Painting, Passion and the Art of Life.
Remodernism Video: BEFORE THERE WAS FAKE NEWS, THERE WAS FAKE ART
Visit other posts for more commentary on the state of the arts.
Please send any inquiries to info@remodernamerica.com. Thank you!