Art world links which caught my eye…
Gallerist Mary Boone
From 2019, a reflection on a sort of rags to riches to rags story. Gallerist Mary Boone was at the epicenter of the 1980s art boom. She represented highly successful artists such as Jean-Michel Basquiat and Eric Fischl. Boone remained an art world powerhouse…until she went to prison for tax issues. This article reviews some of the notable and notorious exhibits held at her gallery.
Jean-Michel Basquiat

May 5, 1984–May 26, 1984

The show: Jean-Michel Basquiat's first exhibition with Mary Boone is one of the most storied exhibitions in the gallery's history. Having already shown with Gagosian Gallery, Annina Nosei Gallery, Galerie Bruno Bischofberger, and Marlborough Gallery, Basquiat had already become well-known, and his Boone show only helped build excitement around his career. Works on view there have ended up in notable collections—Deaf (1984), for example, is now held by the Broad museum in Los Angeles.

What ARTnews said: "Basquiat insists on imposing his vocabulary of signs and squiggles, but then he makes them either very easy to understand or superfluous. His paintings are offhand, disorderly and random, mixing rough and smooth, drawn and barely drawn, to create an impression of facility and ease. The painter clearly tries not try, going slack instead of slick. Ultimately, though, the bright surface supplants an internal glow, toys replace people, a big smile substitutes for happiness." —Eric Jay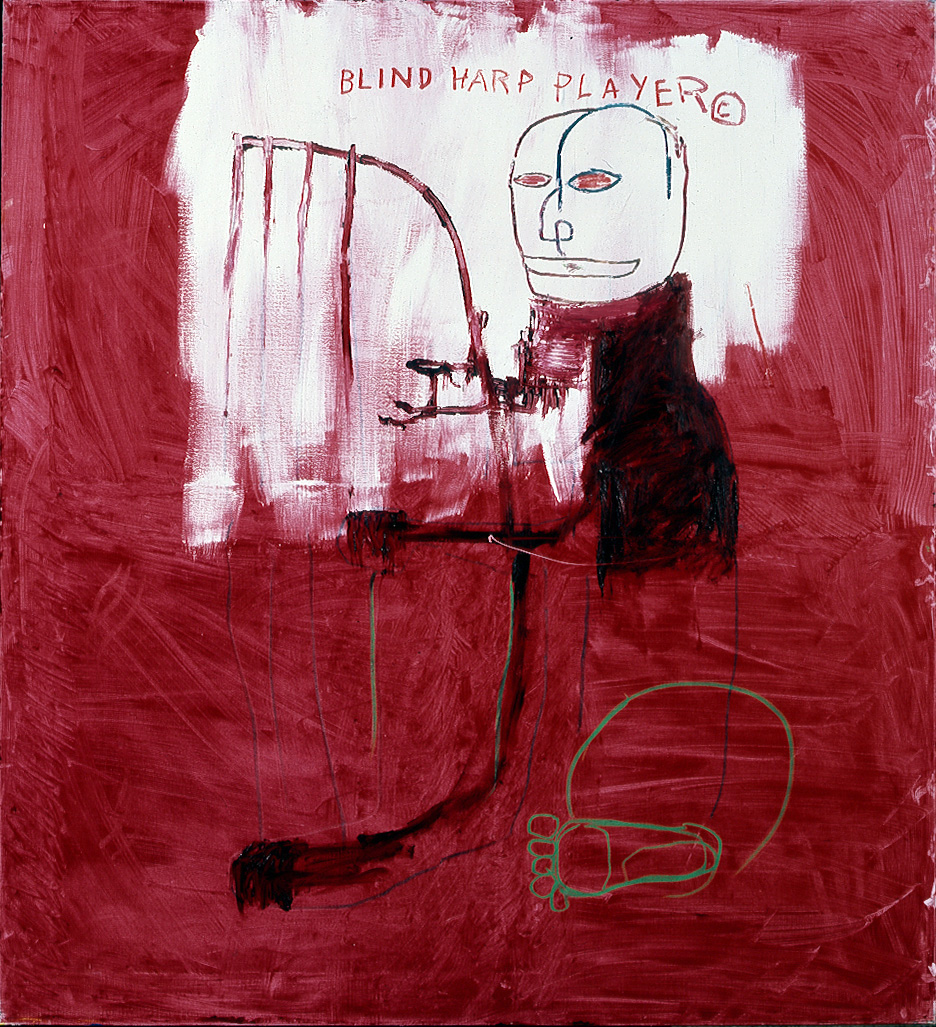 Jean-Michel Basquiat "Deaf" acrylic and oilstick on canvas 66 " x 60″
Read the Full Article Here: ARTNEWS – From the Archives: 13 Key Shows in Mary Boone Gallery's History
**************
I don't fundraise off of my blog. I don't ask for Patreon or Paypal donations. If you'd like to support the Remodern mission, buy a book. Or a painting.
Learn more About My Art: Visionary Experience
My wife Michele Bledsoe has written her own inspirational book, Painting, Passion and the Art of Life.
Remodernism Video: BEFORE THERE WAS FAKE NEWS, THERE WAS FAKE ART
Visit other posts for more commentary on the state of the arts.
Please send any inquiries to info@remodernamerica.com. Thank you!