Art world links which caught my eye…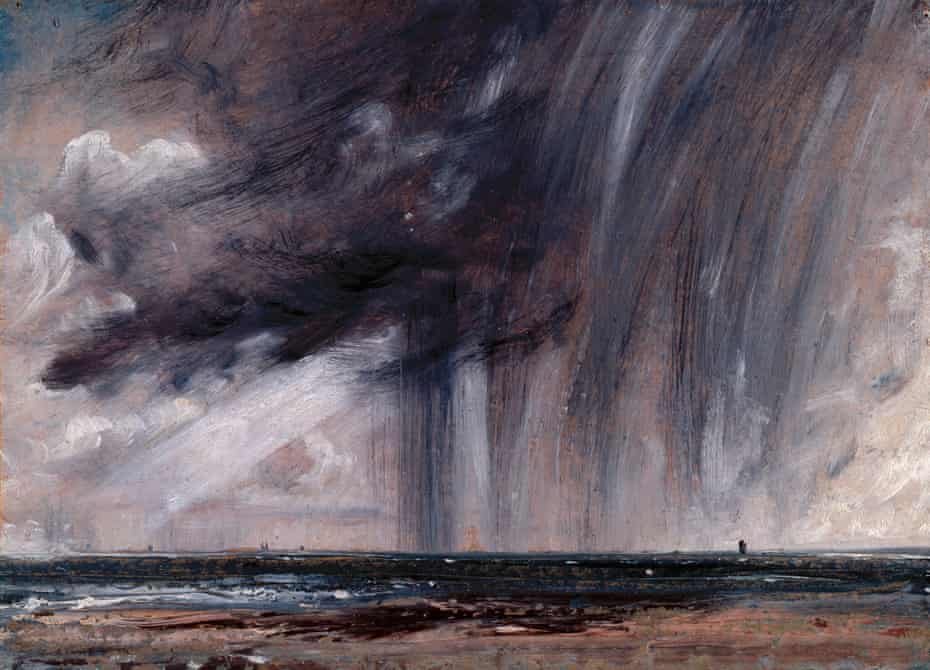 Landscape Artist John Constable Went Abstract? His Painting "Rainstorm Over the Sea"
John Constable (June 11, 1776 – March 31, 1837) is best known for idyllic, pastoral landscapes of England, the green and pleasant land. However, a current exhibit shows a different side of the painter, as a precursor of the Modern art's drama and turbulence.
So even Constable at his most daydreamy is a modern artist now, mourning a world the factories were already starting to destroy. Everything he loved is in the past. His nostalgia is agonising. The Glebe Farm is a lovely hovel, a fairytale home – but in the oil sketch, it's swallowed by a tangled mass of trees and storm-filled clouds. The night is coming. A Farmhouse Near the Water's Edge has a sky like smashed glass. White shards glitter against greyness. It is as apocalyptic as an El Greco, as fragmentary as cubism. For this exhibition even makes Constable look a little like the godfather of the French avant garde. That impossible sky doesn't just anticipate the plein air paintings of Monet or Renoir but, in its crystalline abstraction, the broken world of Cézanne and the convulsed nature of Van Gogh.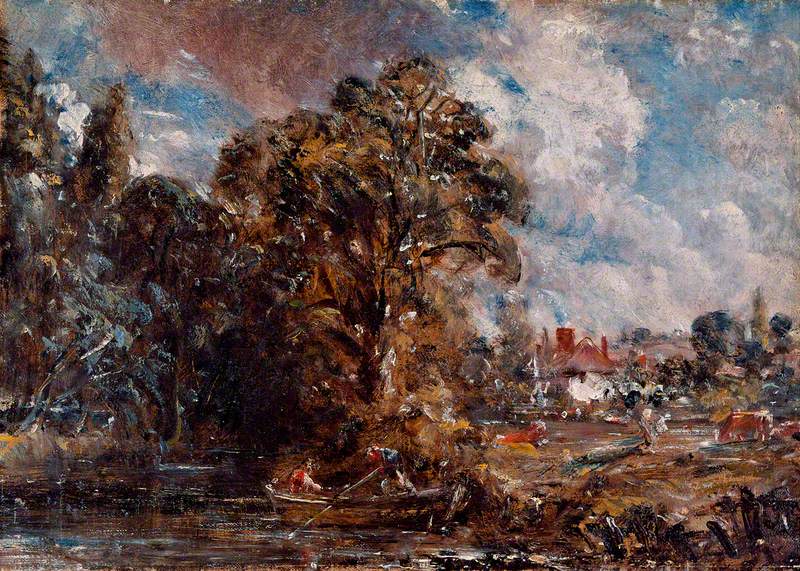 John Constable "A Farmhouse Near the Water's Edge"
Read the full article here: THE GUARDIAN – The volcanic, uncontrollable visions of a master reborn – Late Constable review
**************
I don't fundraise off of my blog. I don't ask for Patreon or Paypal donations. If you'd like to support the Remodern mission, buy a book. Or a painting.
Learn more About My Art: Visionary Experience
My wife Michele Bledsoe has written her own inspirational book, Painting, Passion and the Art of Life.
Remodernism Video: BEFORE THERE WAS FAKE NEWS, THERE WAS FAKE ART
Visit other posts for more commentary on the state of the arts.
Please send any inquiries to info@remodernamerica.com. Thank you!