Art world links which caught my eye…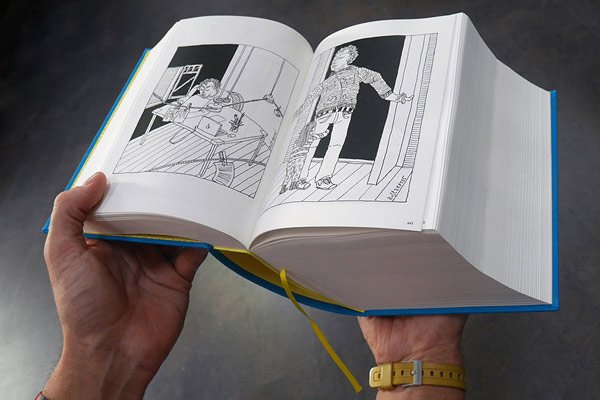 Ruben Steeman's "2,500 Days of Rust"
One of my mottos in art and life is persistence is key. Ruben Steeman persistently drew, then persisted to collect the works into an unlikely book.
Ruben Steeman has been posting one drawing per day for seven years on his website. When he reached the unbelievable amount of 2,500 drawings he decided to put them all in a book. Despite several publishers telling it would be impossible to print and publish it he wasn't put off but remained focused and driven. He crowd funded his project and in the course of time found a book binder and managed to pull it through.
Read the full article here: ART SHEEP – 7 YEARS OF DAILY DRAWING TURNED INTO 2,500-PAGE BOOK
**************
I don't fundraise off of my blog. I don't ask for Patreon or Paypal donations. If you'd like to support the Remodern mission, buy a book. Or a painting.
Learn more About My Art: Visionary Experience
My wife Michele Bledsoe has written her own inspirational book, Painting, Passion and the Art of Life.
Remodernism Video: BEFORE THERE WAS FAKE NEWS, THERE WAS FAKE ART
Visit other posts for more commentary on the state of the arts.
Please send any inquiries to info@remodernamerica.com. Thank you!