Art world links which caught my eye…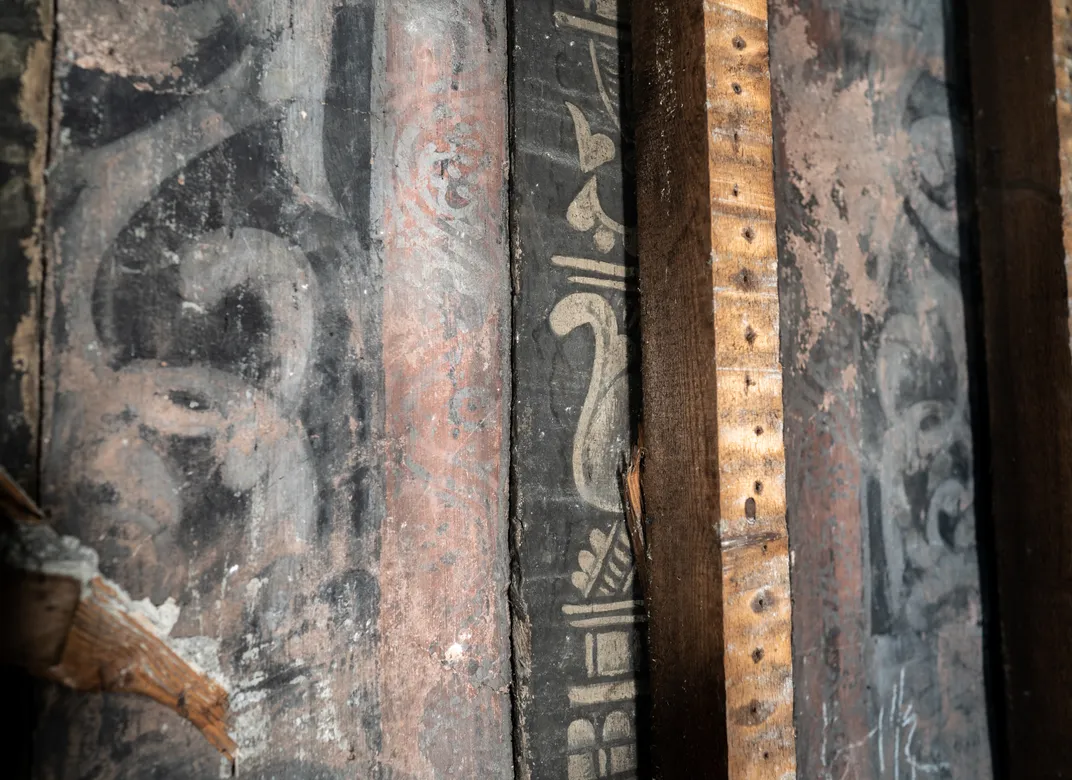 Restorers discovered floor-to-ceiling paintings behind plaster in a bedroom at the Calverley Old Hall in Yorkshire.
During restoration, workers in Yorkshire, England, discovered 16th-century floor to ceiling paintings hidden under 19th-century plaster.
"Never in my own 27 years of working in historic buildings have I ever witnessed a discovery like this," writes Keay in a blog post. "Hidden paneling, yes, little snatches of decorative painting, once or twice. But an entire painted chamber absolutely lost to memory, a time machine to the age of the Reformation and the Virgin Queen, never."

Experts are now working to preserve the floor-to-ceiling paintings (essentially Tudor wallpaper), which feature mythical creatures and climbing vines in red, white and black. Painted in the exaggerated grotesque style, the artwork is patterned after designs—inspired by the Golden House of Roman Emperor Nero—that became popular in England during the 16th century.
Read the full article here: SMITHSONIAN – Well-Preserved Tudor Wall Paintings Discovered Beneath Plaster at Medieval Manor
**************
I don't fundraise off of my blog. I don't ask for Patreon or Paypal donations. If you'd like to support the Remodern mission, buy a book. Or a painting.
Learn more About My Art: Visionary Experience
My wife Michele Bledsoe has written her own inspirational book, Painting, Passion and the Art of Life.
Remodernism Video: BEFORE THERE WAS FAKE NEWS, THERE WAS FAKE ART
Visit other posts for more commentary on the state of the arts.
Please send any inquiries to info@remodernamerica.com. Thank you!