Art world links which caught my eye…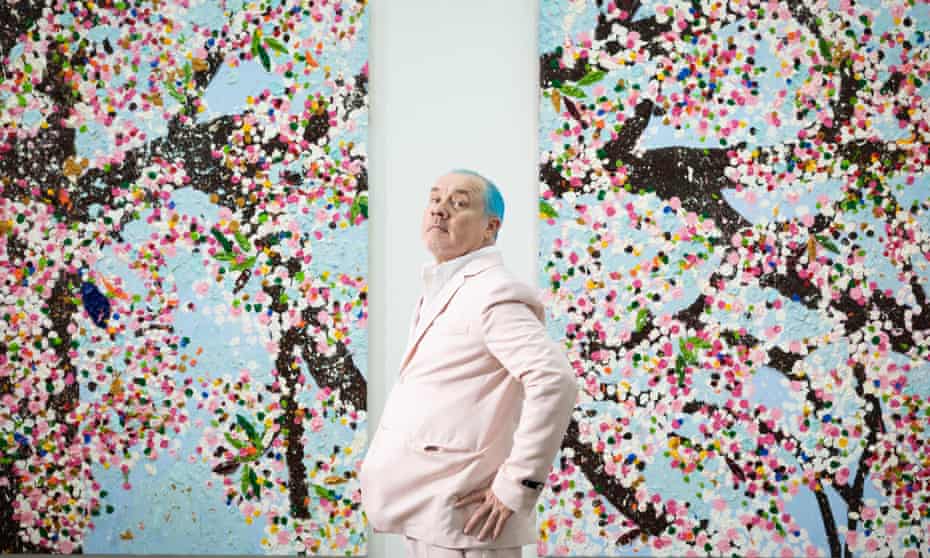 Rip Off Artist: Damien Hirst
I've written before on Damien Hirst as the installed king artist of the establishment's death cult. I even commented on the pieces now in question.
As poorly executed as Hirst's Cherry Blossom paintings are, it seems once again the idea wasn't even his own inspiration, but was lifted intact from another artist. This has been a pattern in Hirst's career.
Over the years, Damien Hirst has faced more than one accusation of copying someone else's work, with artists variously claiming to have created his diamond skull, his medicine-cabinets and his spin-paintings before he did. The one-time enfant terrible of the British art world has always denied plagiarism, although he did go as far as saying in an interview in 2018 that "all my ideas are stolen anyway".

Now he is facing fresh allegations. His cherry blossom paintings in his latest exhibition, which has just closed in Paris, have prompted outrage from the English artist and writer Joe Machine, who says they look just like his own cherry blossom paintings.
The article features commentary by Charles Thomson, the co-founder of Remodernism.
But Charles Thomson, the artist and co-founder of the Stuckists, an international group campaigning for traditional artistry, did a double-take when he first saw Hirst's paintings: "I thought they were Joe's – and then I realised they were Hirst's. If people see Joe's work, they're going to think he's copied Hirst."
Read the full article here: GUARDIAN – Damien Hirst stole my cherry blossom': artist faces plagiarism claim number 16′
**************
I don't fundraise off of my blog. I don't ask for Patreon or Paypal donations. If you'd like to support the Remodern mission, buy a book. Or a painting.
Learn more About My Art: Visionary Experience
My wife Michele Bledsoe has written her own inspirational book, Painting, Passion and the Art of Life.
Remodernism Video: BEFORE THERE WAS FAKE NEWS, THERE WAS FAKE ART
Visit other posts for more commentary on the state of the arts.
Please send any inquiries to info@remodernamerica.com. Thank you!