Art world links which caught my eye…
Norman Rockwell "Freedom from Want"
Happy Thanksgiving! I am thankful our eyes are being opened, all around the world, even if what we are seeing means we have much difficult work to do.
Enjoy these Thanksgiving images gathered by the Observer.
Grandma Moses "Catching the Thanksgiving Turkey"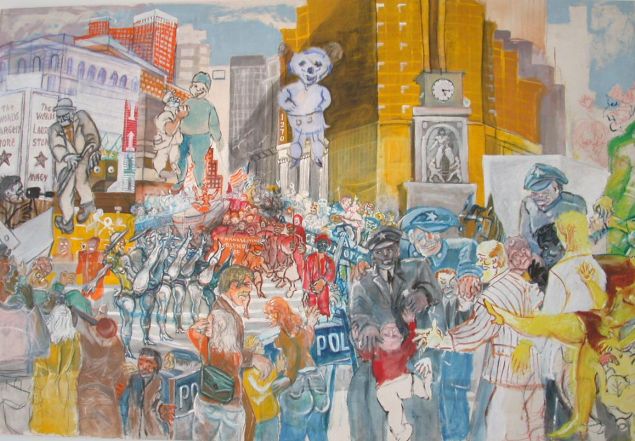 Joseph Delaney "Macy's Parade"
See the full article here: OBSERVER – 10 Thanksgiving-Themed Works of Art to Celebrate Turkey Day
**************
I don't fundraise off of my blog. I don't ask for Patreon or Paypal donations. If you'd like to support the Remodern mission, buy a book. Or a painting.
Learn more About My Art: Visionary Experience
My wife Michele Bledsoe has written her own inspirational book, Painting, Passion and the Art of Life.
Remodernism Video: BEFORE THERE WAS FAKE NEWS, THERE WAS FAKE ART
Visit other posts for more commentary on the state of the arts.
Please send any inquiries to info@remodernamerica.com. Thank you!