Art world links which caught my eye…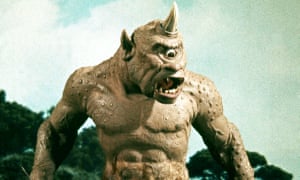 The special effects artist Ray Harryhausen was an innovator, visionary and solitary creative genius who made art for the people. With his stop motion animations in films like The Seventh Voyage of Sinbad and Clash of the Titans, Harryhausen turned little articulated models into epic beings with mysterious, dream-like presences.
But like all great artists, Harryhausen saw he was part of the great continuum, and drew influences from past creators:
Depicting ancient dream worlds put him in the company of titans such as Botticelli, Caravaggio and Picasso – and this was no coincidence. "All those beautiful artists had such an influence on his film work," says Vanessa Harryhausen of her father. She is the author of a book that accompanies Ray Harryhausen: Titan of Cinema, a new exhibition at the Scottish National Gallery of Modern Art.

When I ask which artists he admired, she's very specific. "He was interested in Gustave Doré and John Martin," she says, citing two great 19th-century artists of the fantastic. "He loved the detail in them and the light." She also mentions a painting called Jupiter Pluvius (meaning Jupiter the Rainmaker) by Joseph Gandy. Painted in 1819, this work is a surreal fantasy showing an ancient Greek city dominated by a gigantic statue of the god Jupiter. Vanessa tells me that, as a child, she thought the painting depicted the actual god, rather than a colossal sculpture. I assume she's talking about a reproduction she has seen. But when I check later online, I find the work on the Tate's catalogue, which reveals that it's on loan from the Ray and Diana Harryhausen Foundation.
Influence: "Jupiter Pluvius" by Joseph Gandy
Read the whole article here: THE GUARDIAN – Ray Harryhausen's art raid: where the effects genius found his terrifying monsters
**************
I don't fundraise off of my blog. I don't ask for Patreon or Paypal donations. If you'd like to support the Remodern mission, buy a book. Or a painting.
Learn more About My Art: Visionary Experience
My wife Michele Bledsoe has written her own inspirational book, Painting, Passion and the Art of Life.
Remodernism Video: BEFORE THERE WAS FAKE NEWS, THERE WAS FAKE ART
Visit other posts for more commentary on the state of the arts.
Please send any inquiries to info@remodernamerica.com. Thank you!