Art world links which caught my eye…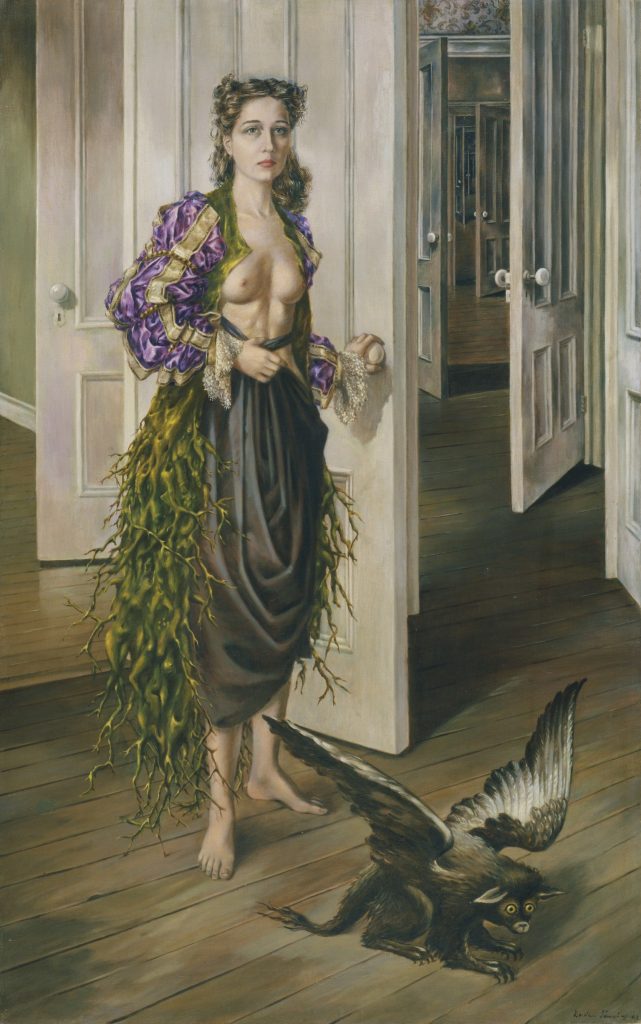 Dorothea Tanning "Birthday" oil on canvas 40 1/4″ × 25 1/2″ 1942
August 25, 1910, was the birthday of the Surrealist painter Dorothea Tanning. Birthday is also the name of her best known painting.
"I wanted to lead the eye into spaces that hid, revealed, transformed all at once and where there would be some never-before-seen image, as if it had appeared with no help from me,' wrote Surrealist artist Dorothea Tanning (1910-2012), who mastered the art of seduction through a realm of endless possibility. 
Read the full article here: COUNTRY LIFE – In Focus: Dorothea Tanning's 'Birthday', the paradoxical self-portrait that challenged and redefined Surrealism
**************
I don't fundraise off of my blog. I don't ask for Patreon or Paypal donations. If you'd like to support the Remodern mission, buy a book. Or a painting.
Learn more About My Art: Visionary Experience
My wife Michele Bledsoe has written her own inspirational book, Painting, Passion and the Art of Life.
Remodernism Video: BEFORE THERE WAS FAKE NEWS, THERE WAS FAKE ART
Visit other posts for more commentary on the state of the arts.
Please send any inquiries to info@remodernamerica.com. Thank you!